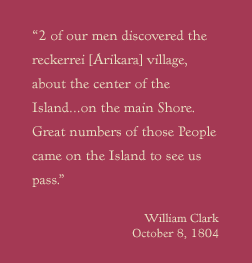 ewis & Clark: The National Bicentennial Exhibition will bring together, for the first time since 1806, hundreds of rare and priceless artifacts and documents.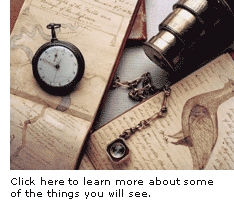 The core of this once-in-a-lifetime exhibition will be formed by artifacts, artwork, and documents entrusted to the Missouri Historical Society by the Clark and Lewis families in the early 20th century. Period objects and art will represent the equipment the explorers used, the landscapes they saw, and the Native American tribes they met. More than 600 artifacts will illustrate cultural encounters along the journey of Lewis and Clark.
The Missouri Historical Society's collections will be augmented by objects from other institutions with significant Lewis and Clark and ethnographic holdings, including the American Philosophical Society, the Academy of Natural Sciences of Philadelphia, the Peabody Museum of Archaeology and Ethnology, the Smithsonian Institution, the Beinecke Rare Book and Manuscripts Library, the Library of Congress, the National Archives, and the Oregon Historical Society.